Cyber attacks are a significant issue for every risk manager and business with any computer device and electronic data. If you have not suffered a cyber incident such as a system hack, data theft or held hostage for ransom, or a phishing email scam, sit tight because the possibility is more significant than you might think. Your business may have, unknowingly, already suffered an incident.
Because of this, it is critical for a business to implement a robust internet security program and train employees on how to identify and report anything suspicious. Unfortunately, even with these programs, there is still a possibility of your network being compromised.
Breaching systems and stealing money and data is big business for cybercriminals and can devastate your business into bankruptcy. There are many expenses associated with a cyber incident, such as the cost to recover your data, legal fees, media mitigation, crisis management, and possible regulatory fines if employee or customer information is stolen.
Cyber insurance can help with these expenses, including fines and defense costs. Defense costs and penalties are usually within the policy limits, a deductible may apply, and there may be exclusions, such as war.
Most Cyber policies include the following coverages:
Security Breach Expenses
Affected Party Notification
Employee salary to handle inquiries
Affected Party Post Monitoring
Media Mitigation
Extortion
Data Replacement/Restoration
Business Income & Extra Expense
Security Breach Liability
Depending on the business operations, Cyber coverage may be added as an endorsement to your commercial package policy or as a separate policy. Many different endorsements may be available as well. Regardless of how coverage is obtained, though, it is essential to understand the policy coverages and exclusions.
When applying for cyber coverage, it's essential to understand that the larger the coverage request, the more underwriting scrutiny will be placed on your current internet security and employee training programs.
Cyber liability risk is complex and dynamic. Therefore, businesses must include the need to address such risks in their regular business planning. Insurance is a risk transfer to protect your business from financial hardship, but even when you are insured, your business benefits when you take responsibility to prevent losses from occurring.
Since not all cyber policies and coverages are created equal, contact a First Western Insurance professional to discuss your business coverage needs.
COPYRIGHT: Insurance Publishing Plus, Inc. 2023
All rights reserved. Production or distribution, whether in whole or in part, in any form of media or language; and no matter what country, state or territory, is expressly forbidden without written consent of Insurance Publishing Plus, Inc.
First Western Insurance

Named a 'Circle of Excellence Agency' by Western National Insurance Group
(Minneapolis, Minn.) Western National Insurance Group today announced that Minot, N.D.-based First Western Insurance has been named one of Western National's Circle of Excellence Agencies for 2023.
The Western National Circle of Excellence recognition is announced annually to spotlight an elite group of partners who have excelled based on performance and growth over the past five years (2018 – 2022). An agency must also demonstrate that they meet high standards of professional excellence and integrity in order to be considered for this recognition. First Western Insurance's place among this list is a testament to the overall quality of the agency's insurance professionals and their commitment to meeting the needs of their insurance clients.
This recognition places First Western Insurance in the 90th percentile of all Western National partners for overall performance, growth, and partnership over the past five years.
Western National Insurance, headquartered in Edina, Minn., is a super-regional group of property-and-casualty insurance companies. The Group writes business through five active insurance companies—Western National Mutual Insurance Company, Western National Assurance Company, Pioneer Specialty Insurance Company, Umialik Insurance Company, and American Freedom Insurance Company — and is affiliated with Michigan Millers Mutual Insurance Company. Together, the affiliated Group writes over $800 million in personal and commercial direct premium in 19 states across the Northern, Midwestern, and Western U.S. as well as in Alaska; and surety bonds in 38 states. All of the companies' products are sold exclusively through professional Independent Insurance Agents.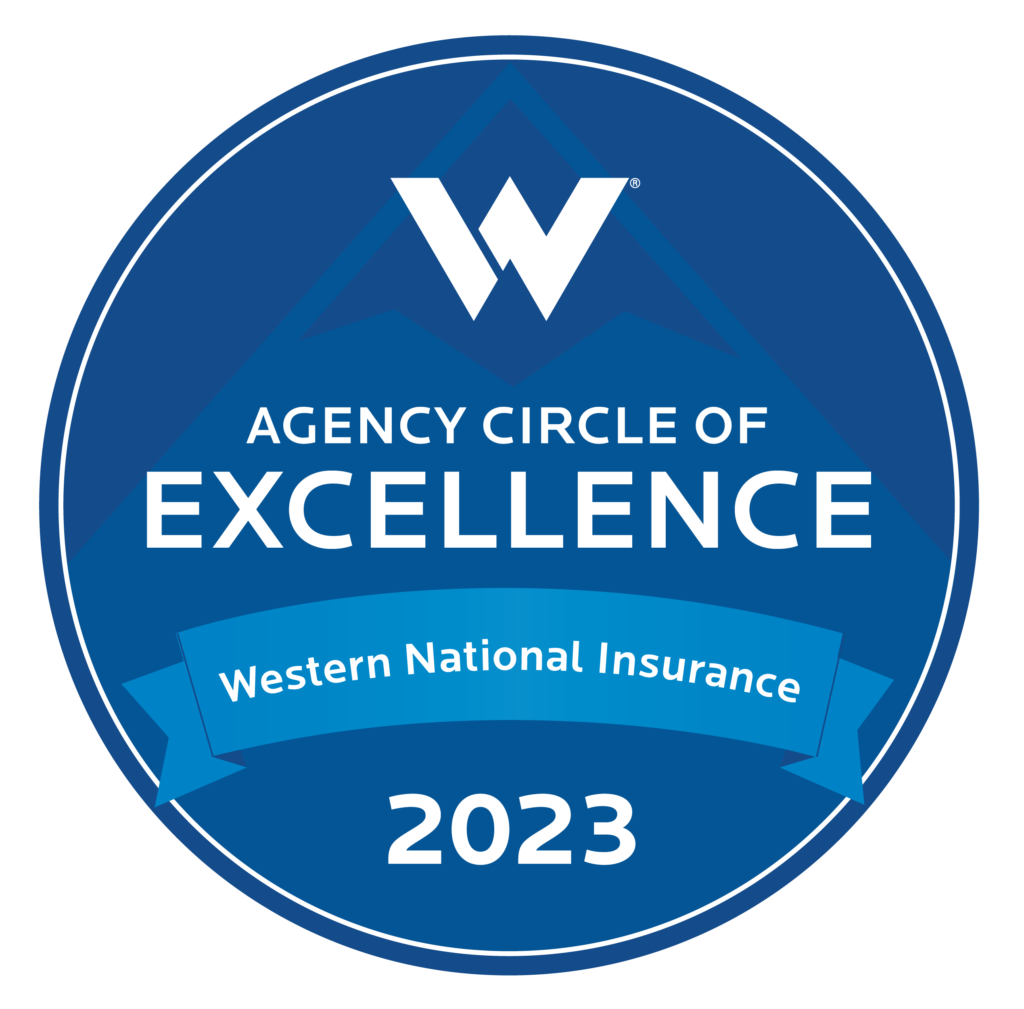 Types of Cyber Attacks
Most cyber attacks start with a single series of "phishing" emails; this is a fraudulent attempt to obtain private information such as; usernames, passwords & credit card details. They disguise themselves as reliable sources.
Other types of cyber crimes include spoofing, pharming, business email compromise, and ransomware attacks.
Ransomware is the extortion of your computer system, holding it hostage with all of your accounts and systems locked until you pay the "ransom" to get your data back.
In 2020, over 187 million ransomware attacks were detected — by one security firm alone. Ransomware claims have increased four-fold from 2017 to 2019.
You should have Cyber Insurance if…
Your business relies on computer systems to generate or save critical information.

A hack could leave many customers' information at risk and leave them open to fraud.

You maintain day-to-day operations as a storefront and need computer systems and customer information to complete transactions.

You do not want to risk reputational harm. If you do not protect customer data, you will lose trust and revenue.
You may have some coverage, but is it the RIGHT coverage for your business?
Many insurance policies have a small cyber insurance element, but frequently it isn't the adequate amount of coverage to help your business survive an attack.
Cyber attacks happen at every type of business and every level; manufacturing, finance, non-profit organizations, school districts, retail & healthcare. Every business has a threat to incurring monetary losses or possible litigation if you did not protect a customer's information.
Having the right cyber insurance and an insurance agent and agency that has the experience and understanding of how to help you is the key to avoiding large losses.
Contact Us